Termite Economies
(2018 – 20)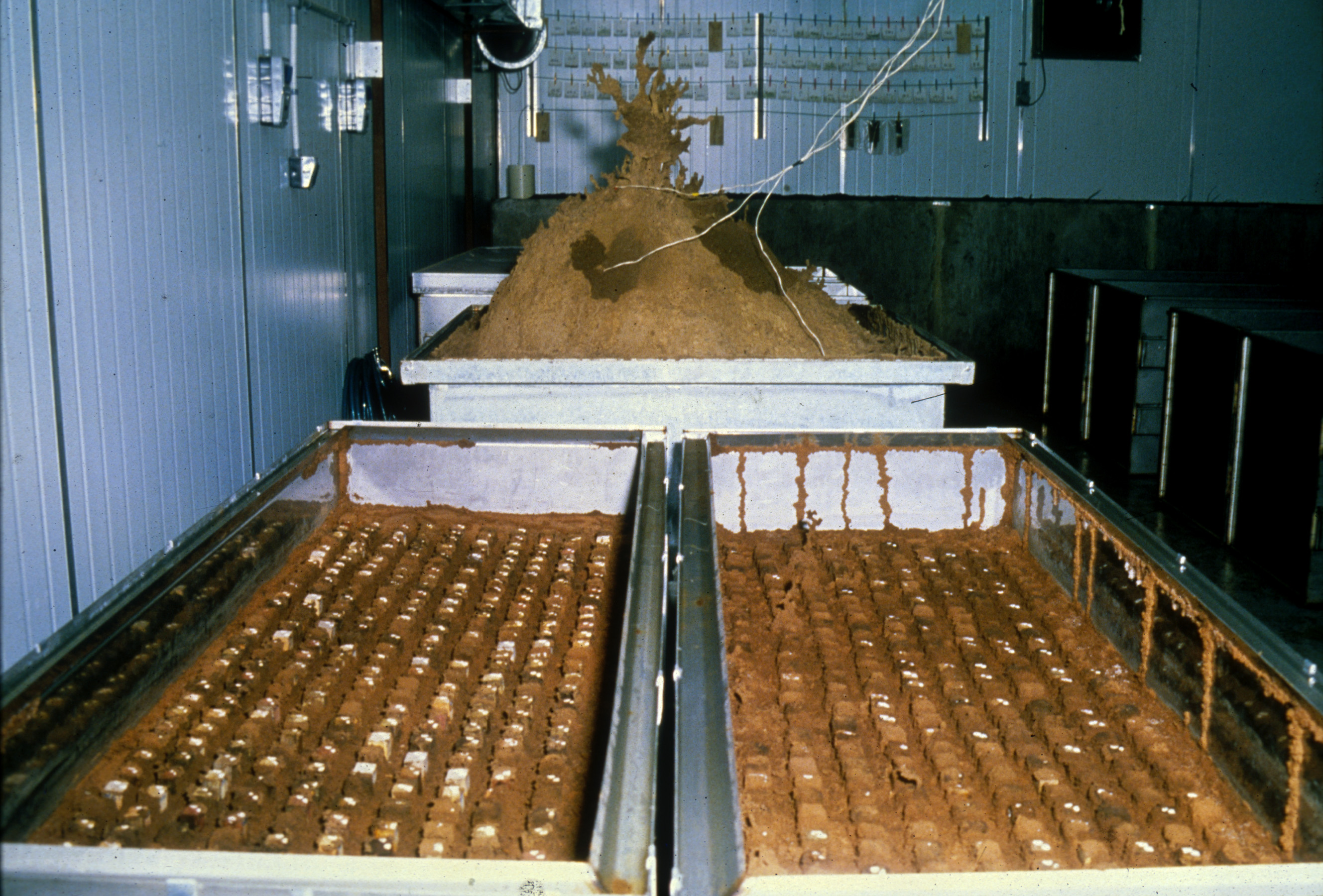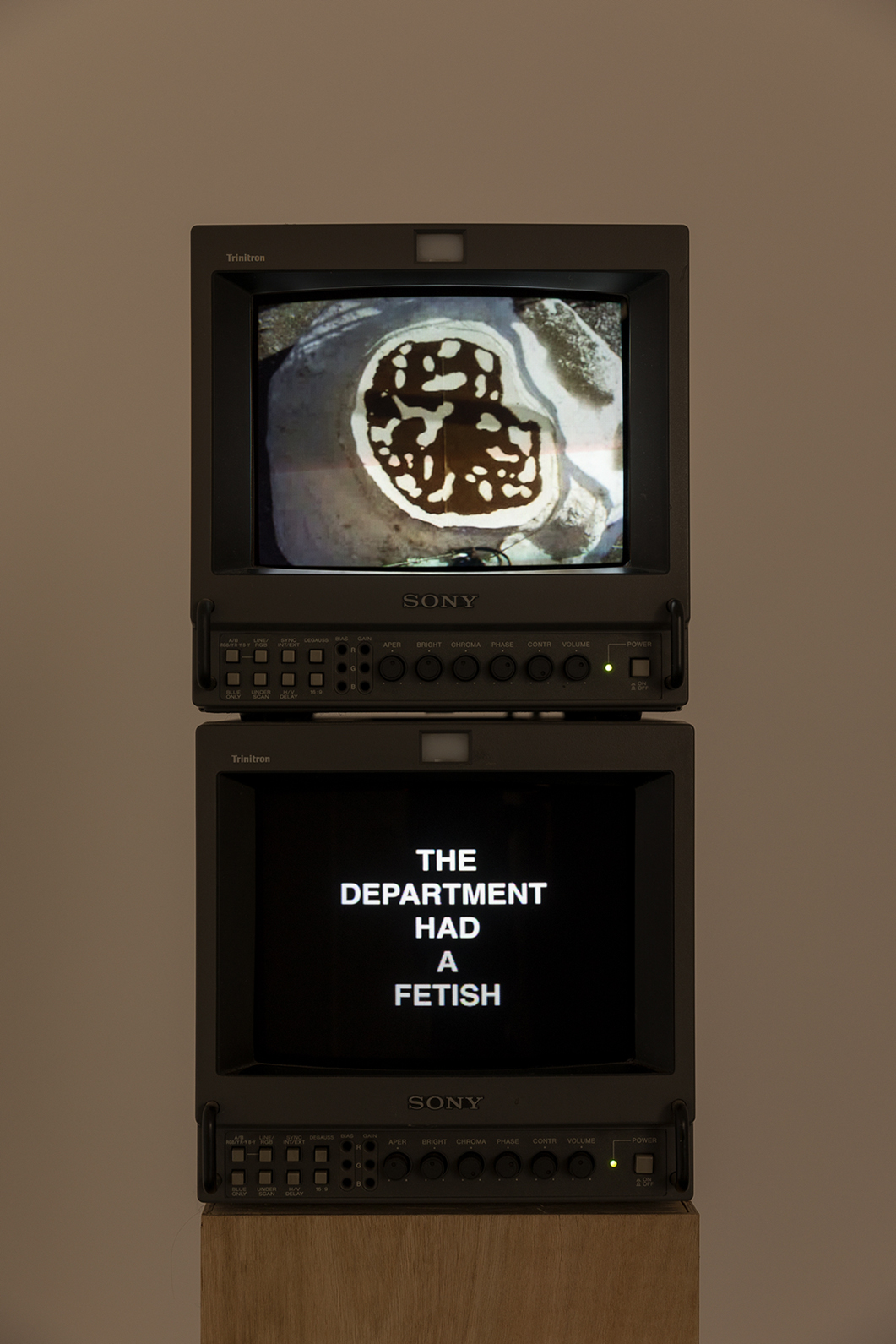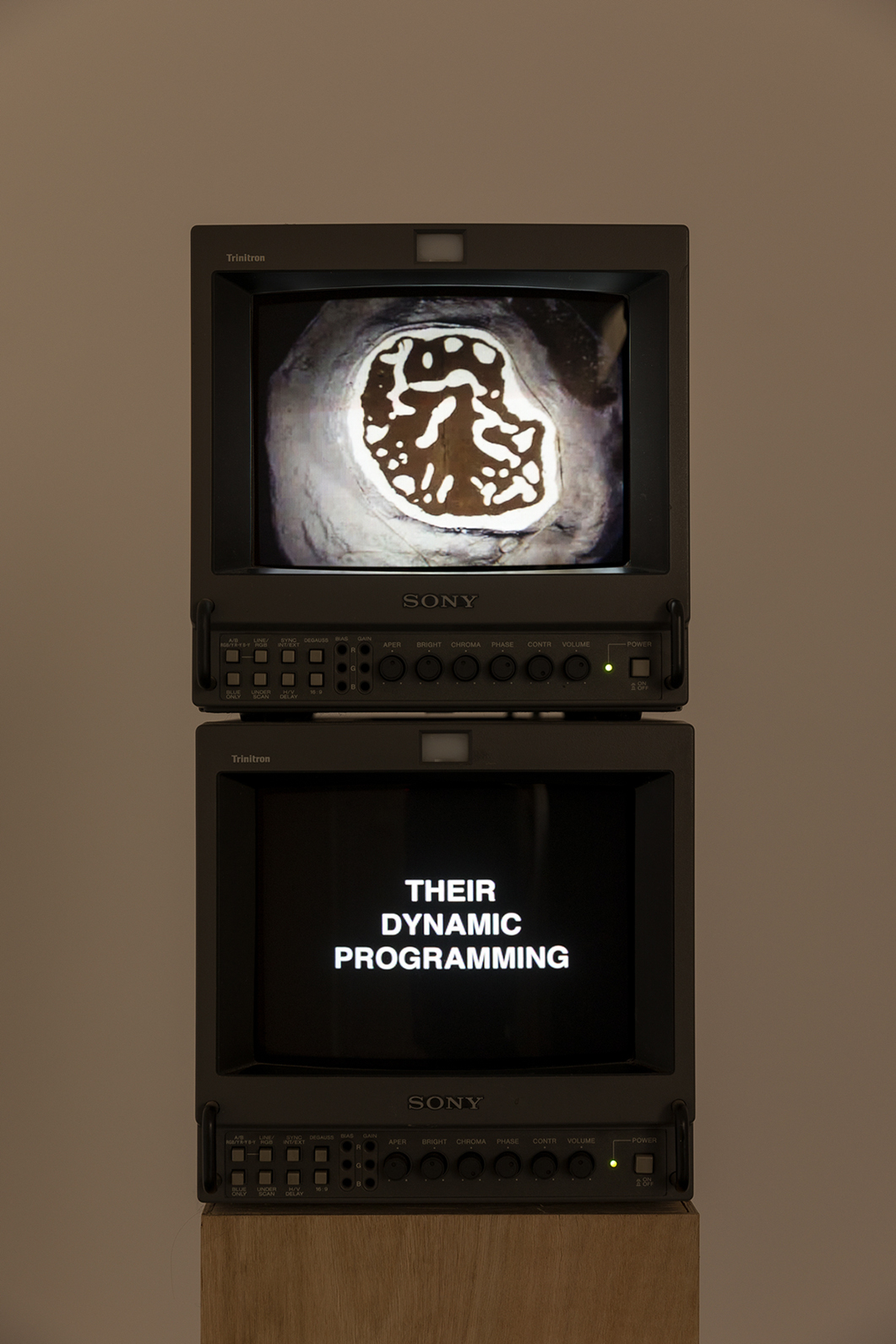 As a starting point for this project, Nicholas Mangan looks at historical research undertaken by the CSIRO into the activity of termites in the hope that the behaviour of these industrious insects would assist with the identification of gold deposits and lead to increased efficiency in gold exploration.
Mangan combines footage he filmed on location in WA, alongside archival video and table-mounted sculptures – elaborate 3D prints of re-imagined internal workings of termite mounds. Using a 3D printer, plaster and soil, Mangan has created models that hybridise mining infrastructure with termite architecture to form speculative termite mining infrastructures.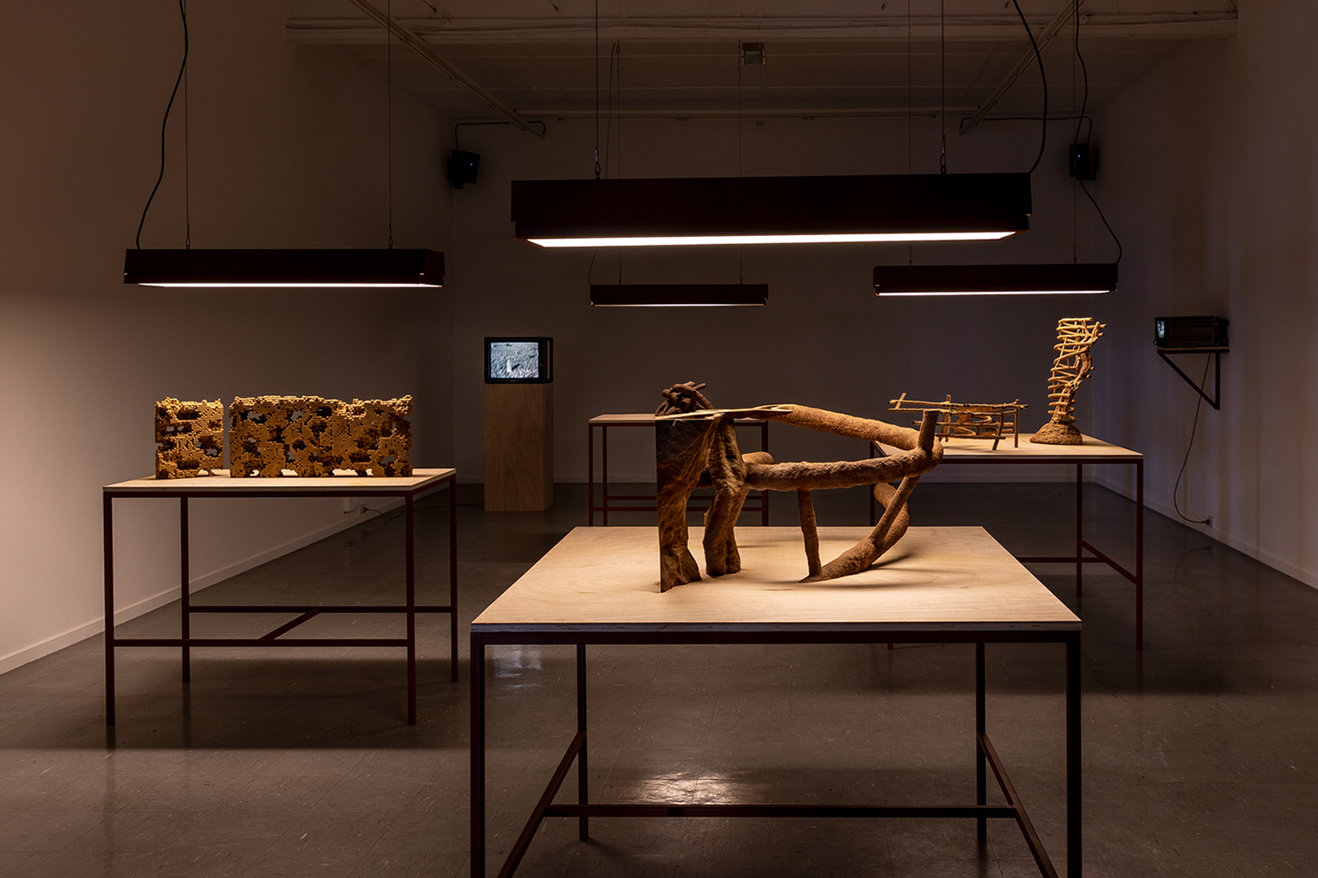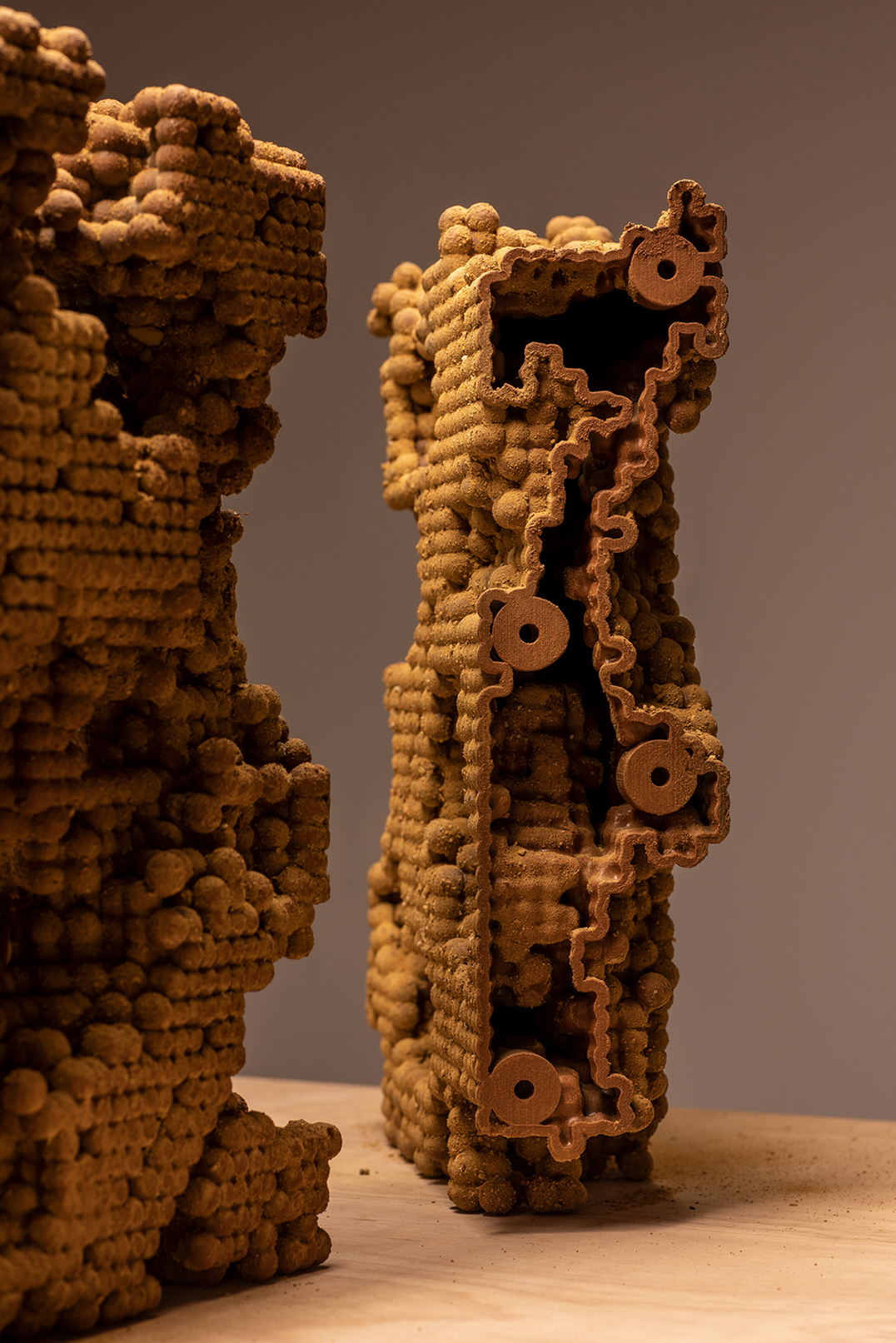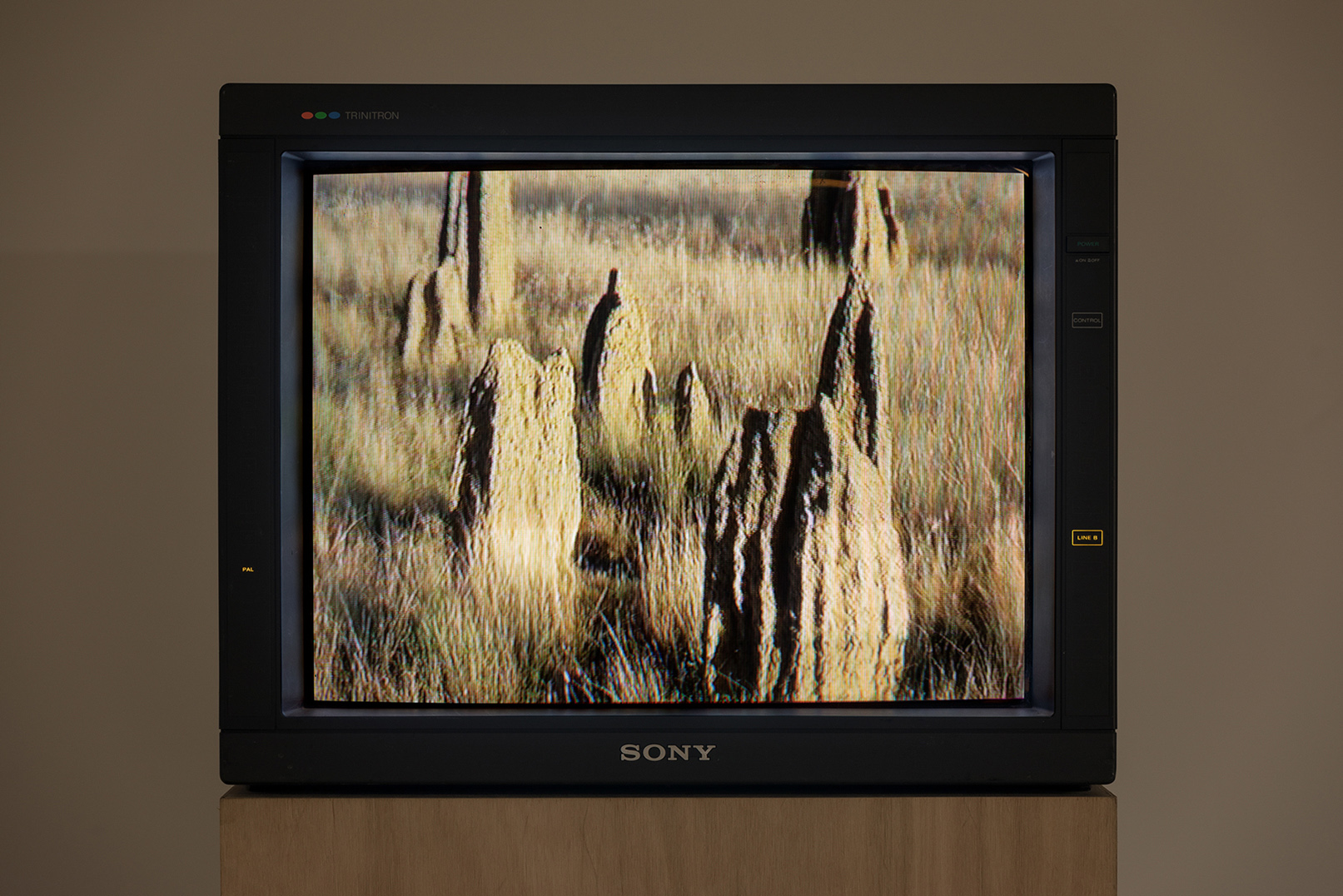 This project was developed with assistance from Creative Victoria. Thanks to Tommaso Nervegna-Reed for modelling and rendering, Andre Bonnice @ Monash Art Projects (MAP), Michelle Quayle and the Department of Anatomy and Developmental Biology, Monash University for 3D printing, Vito Bila, Technical Officer, Coordinator MADA Digital Fabrication Workshop for 3D printing, Caitlyn Parry for early model development, Matthew Adams for drone piloting, Ben Broady for drone hire. Simon Taylor for the exhibition text and Ziga Testen for poster design.